Over the years, Hastings Water Works has hired, certified, and trained thousands of lifeguards. They are valuable members of our team and contribute significantly to our local communities with their dedication, selflessness, and willingness to go above and beyond. In our eyes, lifeguards are heroes who provide safety and peace of mind to every parent and pool patron.
Lifeguards: Glorified Babysitters or Everyday Heroes?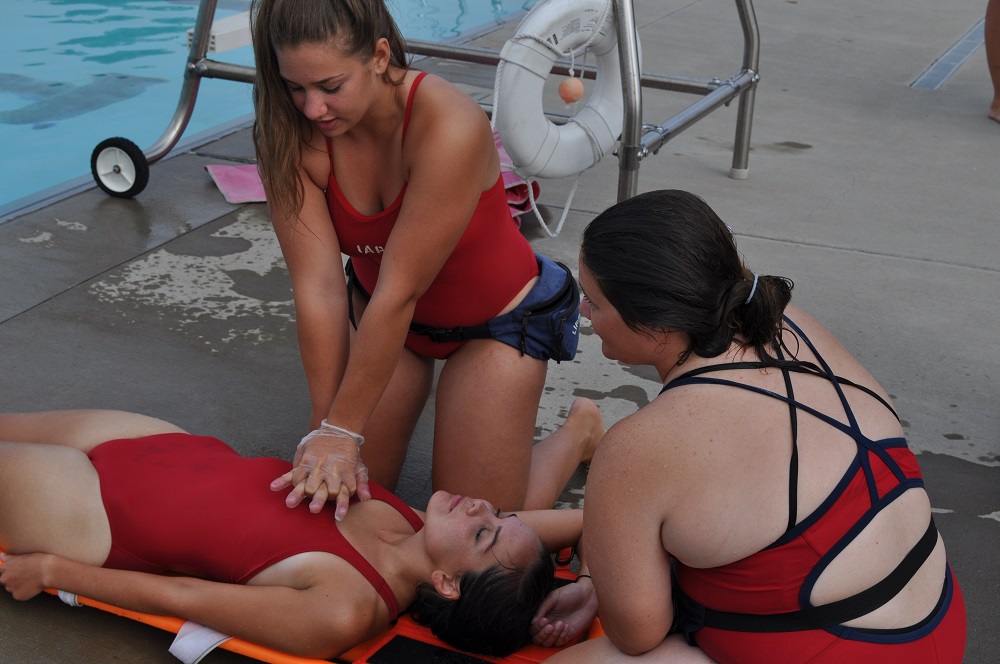 Ask any lifeguard and they'll tell you that most of the time they feel like glorified babysitters. They go through dozens of hours of training to become professionally certified to save a life. And then they spend most of their time reprimanding kids, asking them to stop running, refrain from horseplay, or keep their feet out of the pool during break time. Unfortunately, many parents tend to relax when a lifeguard is on duty, focusing more on getting a tan, chatting with friends, or spending time on their phones. Because of this, our lifeguards must maintain an even higher level of alert. And maybe most of the time, that's who a lifeguard is: someone to keep the kids from getting hurt. But in those moments that matter – when someone is in distress, struggling in the water, or even needs help on the side of the road – our lifeguards are there.
There's More to Lifeguarding than Just Sitting in the Chair
Lifeguards aren't only responsible for the safety of patrons. On their "breaks," they may have to test water chemistry, spot-check and tidy the bathrooms, skim debris from the pool, enforce rules, and pick up trash around the deck. Lifeguards are also responsible for checking pool passes and ensuring that members and their guests sign in. Lifeguards don't just keep people safe; they maintain the pool and the pool area for everyone's safety.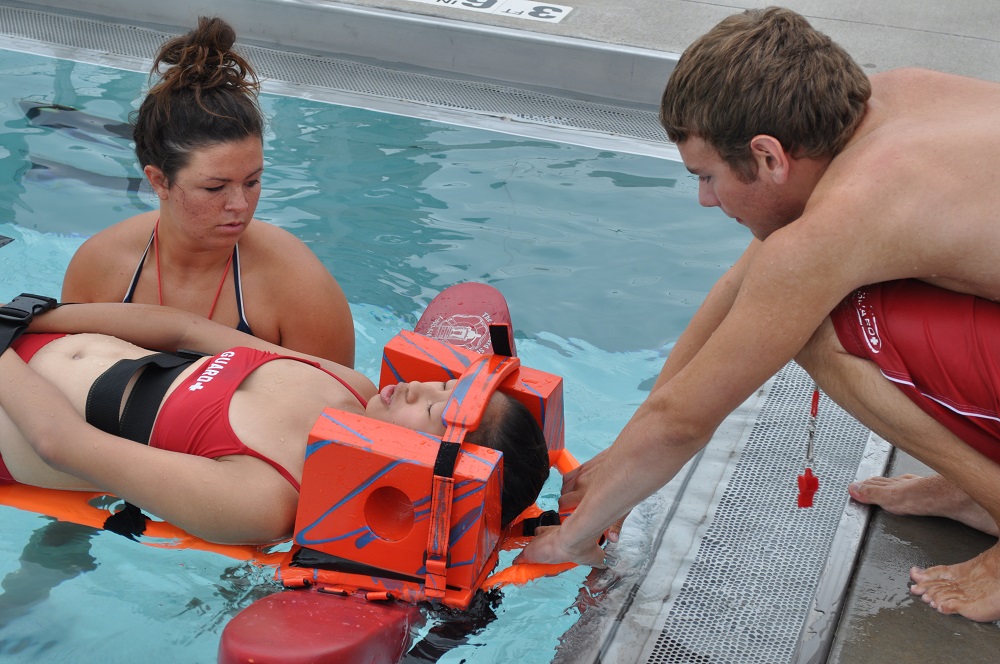 When there is an incident, they are responsible for completing the paperwork, documenting what happened and what was done to address the incident. There's more routine than heroics involved when it comes to being a lifeguard, but in those moments when we need them, the heroes are there.
Why Do Lifeguards Choose the Life?
Sometimes, people think being a lifeguard will simply be a fun summer job – and it can be. But what makes a lifeguard a lifeguard is that desire and commitment to keep people safe – to always be on alert no matter how peaceful and quiet the day seems. It's not the right fit for everyone, but for those who choose this profession, it's the only life they can imagine.
When it comes to lifeguarding, we always tell our Hastings Water Works lifeguards that it's not if something happens but a matter of when something happens. Our lifeguards are required to be "rescue ready" at all times. To ensure the highest level of preparedness, our lifeguards are required to attend four hours of in-service training per month to practice their skills and help ensure that they will recall their training when the need arises.
We're proud of the lifeguards we train and employ, and we are proud of our programs, systems, and processes that keep them prepared. If you think you'd be a good fit, Hastings Water Works is always looking for a few great people to add to our lifeguarding staff. Learn more about the job and apply.