Residential Pool Products
Since 1992 Hastings Water Works has provided over 1,500 homeowners, commercial facilities and municipal aquatic centers with parts, equipment, chemicals, repairs, scheduled maintenance services and consultation services. Whether it's a pump, motor, filter, heater, chlorinator or chemical controller, we can replace, repair and maintain all of your equipment as needed.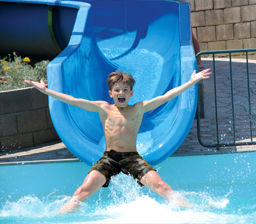 All of our 24+ Service Technicians receive ongoing and annual education, year after year to keep them on the leading edge of industry improvements, changes and techniques. We are actively involved with health departments on the local, county and state levels offering guidance, input and experience to assist with setting policy as requested. In fact, a few of our current and previous policies have been adopted by health departments with our input and guidance.
Allow us the opportunity to partner with you on all of your swimming pool, hot tub and water feature requirements. After conducting a comprehensive inspection on all of your facility's equipment, structure and operational needs, we can offer many alternative solutions for you to choose from for the specific requirements you may have. Educating our clients as to what is available, what is new and what their options may be, is a major priority for all of us at Hastings Water Works. We believe an educated and informed decision is what is most important to all of our clients.
Copyright © Hastings Water Works.
All Rights Reserved. 
10331 Brecksville Rd. Brecksville, Oh 44141 
440-832-7700