Applications are now being accepted 
Training
All you need is a willingness to learn – no experience is necessary! Our training takes place over just a few days – but don't let that fool you! We produce some of the best lifeguards in the country.
To register for classes, you must call Hastings Water Works at 440-832-7705.
Opportunities
We know that for most of our employees being a lifeguard at Hastings Water Works is their first job. We will give you the tools you need to succeed in growing as an employee and in growing your resume. Hastings Water Works offers upper management positions for lifeguards after their first year of work. Start climbing the Hastings Water Works career ladder today!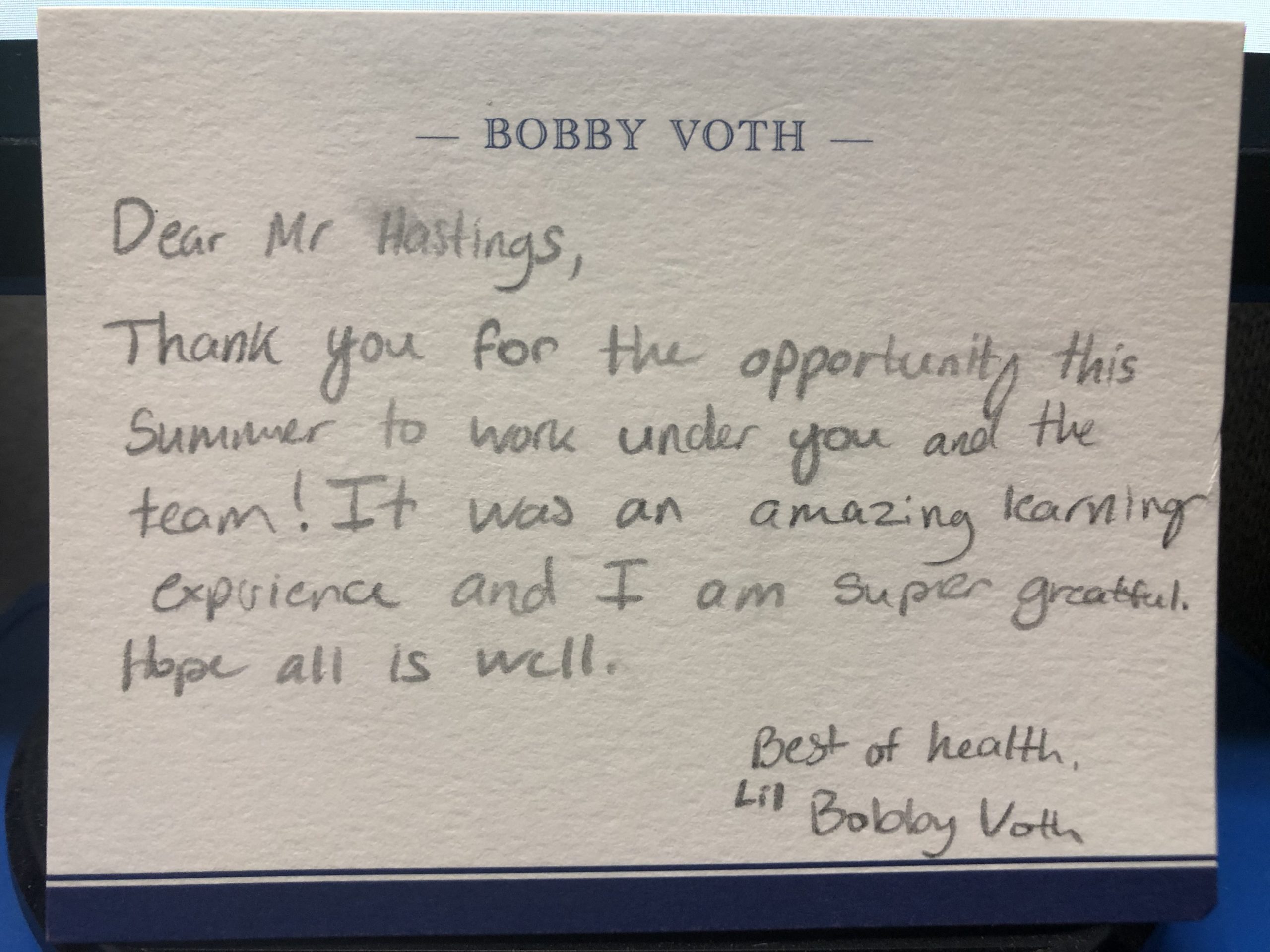 Location
We supply lifeguards all over Northeast Ohio and beyond, including Akron, Avon, Aurora, Beachwood, Brecksville, Broadview Heights, Brunswick, Canton, Cleveland, Copley, Euclid, Hudson, Macedonia, Mentor, North Olmsted, North Royalton, Parma, Stow and Strongsville. We also have staff a pool in Columbus, Ohio area.
Cost
Most certifications can run you up to $250 with no guarantee of a job after completion. At Hastings Water Works, you will have a job and pay only a fraction of the cost of traditional certifications.  Call 440-832-7705 and ask for the lifeguard department for more information or fill out an application for your desired location.
LIFEGUARD TRAINING
NEW COURSES OFFERED BY HASTINGS WATER WORKS
CALL TO REGISTER NOW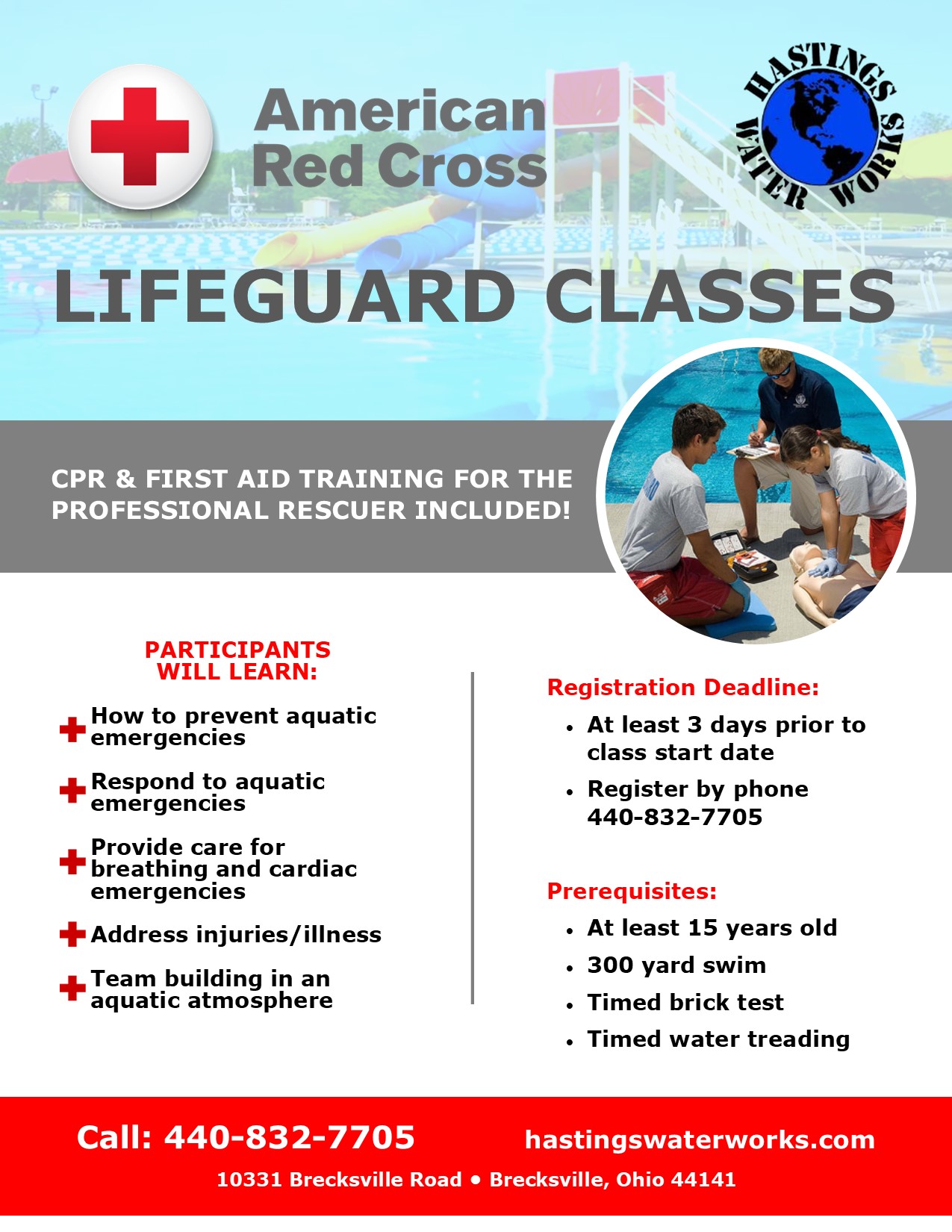 Course Description
Gives lifeguard candidates (minimum age 15) the skills and knowledge to prevent and respond to aquatic emergencies. This course contains activities to prepare candidates to recognize and respond to emergencies both in the water and on the surrounding deck.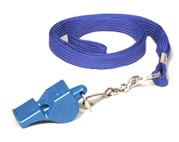 Requirements & Prerequisites
Students are required to attend all class dates and times listed for each specific class.
Students must arrive 10 minutes early to each scheduled class.
Students must complete a 300 yard swim, any combination of styles including: freestyle or breaststroke. At no time during the swim may a student stop or put their feet on the bottom of the pool. This is not a timed swim.
Students are required to swim 20 feet, preform a feet first surface dive to a depth of 8 feet, retrieve a 10 pound object, return to the surface with the object, swim back to the starting point and exit the pool without using steps or a ladder. Test must be completed in under 1 minute and 40 seconds without the use of googles.
Students must complete a 2 minute tread with their hands out of the water.
Items needed for class
Swimsuit, towel, goggles and swim cap if needed, extra change of clothing, pen or pencil, and notebook for notes
Breaks
Lunch Break: Lifeguards are welcome to bring a lunch or they will be given 30 minutes to get food and bring it back to the facility
We will also provide 5 & 10 minute breaks throughout the training
Copyright © Hastings Water Works.
All Rights Reserved. 
10331 Brecksville Rd. Brecksville, Oh 44141 
440-832-7700