Employment Opportunities with Hastings Water Works
Why Work for Hastings Water Works?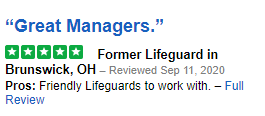 We all have to work to pay the bills, have fun with family and friends and pursue dreams.  We spend almost third of our time at work.  If you have to work, shouldn't it be fun, rewarding, and at a place where you're valued as a person and not seen as output?
When you join the Hastings Water Works team, you are launching a career with us.  You are given the tools and resources to be your professional and personal best!  Whether it's for part or full-time, regular or seasonal employment, all employees are viewed as integral parts of our current and future success.  We are always looking for enthusiastic, hard-working, customer-oriented stars to join our team.  We are proud to say that our seasonal staff returns to work with us year after year, season after season.
Ready to sign up?  Browse our current openings. We look forward to meeting you!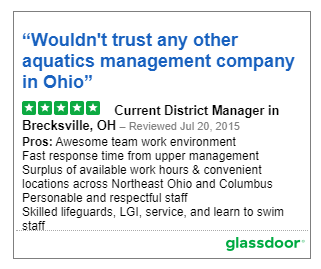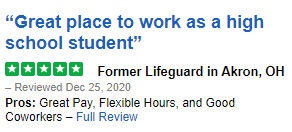 UPCOMING LIFEGUARD TRAINING CLASSES
Copyright © Hastings Water Works.
All Rights Reserved. 
10331 Brecksville Rd. Brecksville, Oh 44141 
440-832-7700