Established in February of 1992, Hastings Water Works was founded on the simple premise of honest, sincere and dedicated passion to deliver the best possible services. It wasn't about the money – it was about something much bigger:  To be part of a successful organization that is always striving to learn, improve and enhance our client's experiences. Each member of our growing team of dedicated professionals has that same desire to do the very best, and to provide safety and peace of mind to those we serve.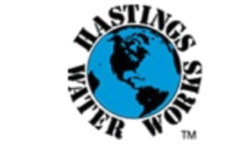 Our humble beginnings took place on the gravel floor basement of a rented home. Beginning with one pickup truck, one pump and one part-time seasonal college kid, we have grown to become Ohio's largest swimming pool service, maintenance, management and lifeguard staffing company.  It didn't happen overnight. It took years of honest, dedicated, hard work. Our success stems from remaining open to new ideas, challenging what and how we do things, seeking out new technologies, new methods, new products and remaining flexible to meet the ever changing demands of our clients.
At Hastings Water Works, we believe that what truly sets us apart is the incredible strengths of our team members. We build upon the unique talents and passions of each team member by encouraging professional growth.
We bring our commitment, our selflessness and drive to our clients. We look forward to working with you to demonstrate our passion in a way that will help you understand what we mean when we describe what it is that we really offer:  safety and peace of mind.  After all, isn't that what you really want from your swimming pool service provider?  Safety and Peace of Mind.
Copyright © Hastings Water Works.
All Rights Reserved. 
10331 Brecksville Rd. Brecksville, Oh 44141 
440-832-7700