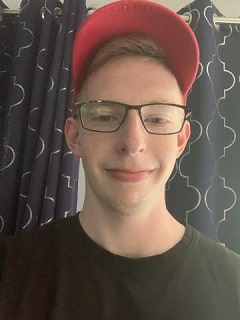 Being a lifeguard can be a monotonous job. If you ask any Hastings Water Works lifeguard, they'll tell you they spend a lot of time reminding kids not to run on the deck and when they're not on duty at the pool, they're performing pool maintenance. But there is a reason we have lifeguards. They do contribute to safety and peace of mind. And when someone is in trouble, they are there.
We shared the story about Hastings Water Works lifeguard Jake, who performed a deep water rescue and helped a struggling swimmer, and we've been talking a lot about swim safety, because drowning is one of the leading cause of unintentional injury deaths in children.
You can only imagine our pride and gratitude toward Alex Grove upon hearing from an eyewitness about what happened at one of the condos in Mentor we serve:
"I was at the pool June 19th between 5:00-6:00 with my daughter and grandchildren. As we were getting the kids ready to get in the pool, we saw the lifeguard on duty literally jump from the lifeguard chair into the pool getting to the other side of pool in less than 5 seconds. When we turned around, we saw a little girl in the pool face down. Within seconds this lifeguard had scooped her up in his arms and was out of the pool taking care of her. Her parents were sitting in the same area. As he was holding her, she started to cry. He then gave her to her mother. He was immediately on his phone and filling out paperwork. He proceeded to clear the pool and get witness statements. I have never witnessed anything like this in my life, and the confidence that this young man had doing what he was trained to do was unbelievable! When we were leaving, I walked up to him and told him what an incredible job he did, and all he said was, "I am just glad that she is okay." What a humble person he was! I could never give enough praise to this man! He saved this child's life. I am asking that he be recognized for the outstanding service that he was able to provide to this little girl. I truly hope that this man's skills and actions do not go unrecognized."
Everyone at Hastings Water Works is so proud of Alex and the incredible job he did. Lifeguards save lives. Alex is proof of that. From his dedication to safety and rapid response to the swimmer in distress to his humble demeanor and focus on the well-being of this child, Alex embodies everything we stand for at Hastings Water Works.
Thank you again for the heroic measures you took to save this child's life.