We love hearing from happy clients and having the opportunity to showcase the commitment of our team. Thank you, Alex, for delivering this timely service to Solon High School, home of the 2022 One Meter State Diving Champ.
Thank you to Bud Griffith, President of Construction Resources, Inc., for providing these field visit notes about the return line leak found in the pump room of the Solon High School dive pool. Griffith's comments have been edited for clarity.
When Mike Acomb, a Solon City School District official, dropped by to see the progress made in filling the pools, he found a leak in the pump room. He contacted Bud Griffith, and together, they determined that the pool water return line to the filters of the dive pool had a leak.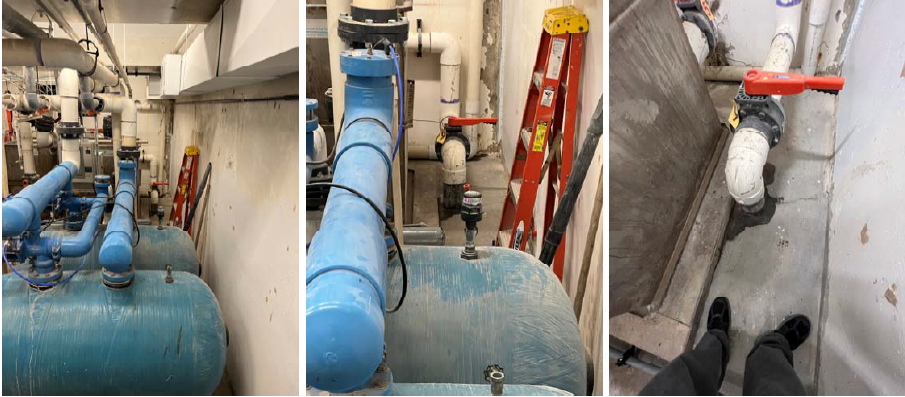 They immediately called Hastings Water Works CEO Dave Hastings, who alerted Hastings Water Works' Senior Service Tech, Alex Kump. Alex called and let Griffith and Acomb know that he was only 10 minutes away and would be right over. The fill process was stopped until Alex arrived.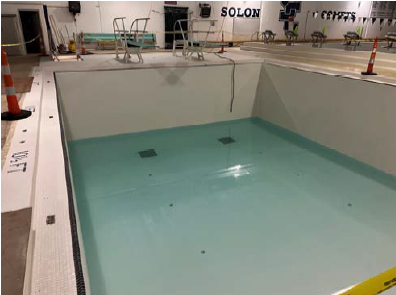 Alex determined that it was the plug that was leaking and obtained plumber's tape and sealant. He was successful in stopping the leak. The pool fill was then restarted.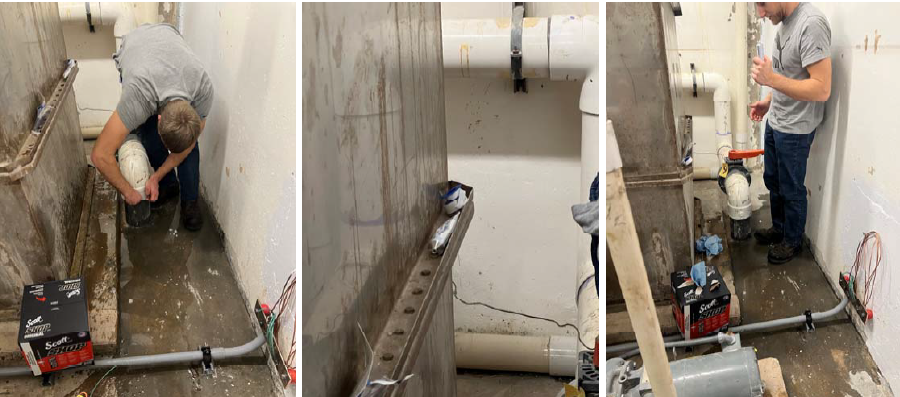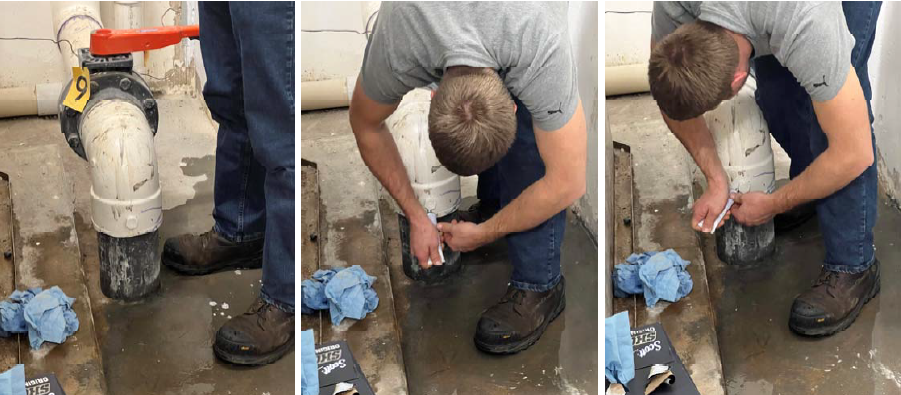 "Hastings Water Works went out of their way on a Sunday to service Solon City Schools and it is much appreciated."
About Hastings Water Works Commercial Services
We offer a variety of custom-tailored services to meet the specific needs of your facility. We can custom tailor a program specific to your needs, including daily opening and maintenance from a certified service technician, weekly service stops for equipment maintenance, chemical adjustments, full seasonal opening and closing and equipment repairs. We also offer lifeguard staffing and facility management packages described in detail below. Our experienced, trained and certified staffing professionals have proven solutions to meet your needs in the most cost-effective manner.