Wilderness & Remote First Aid/CPR
The Wilderness course provides individuals a foundation of First Aid principals and skills to be able to respond to emergencies and give care in areas that don't have immediate emergency medical services response (EMS), and to help participants recognize and respond appropriately to cardiac and breathing emergencies.
Course Requirements & Info.
Must be 14 years old on or before class is over
22 hours all in-person class
2-year certification for both First Aid and CPR
Contact our office at (440) 832-7705 for class information.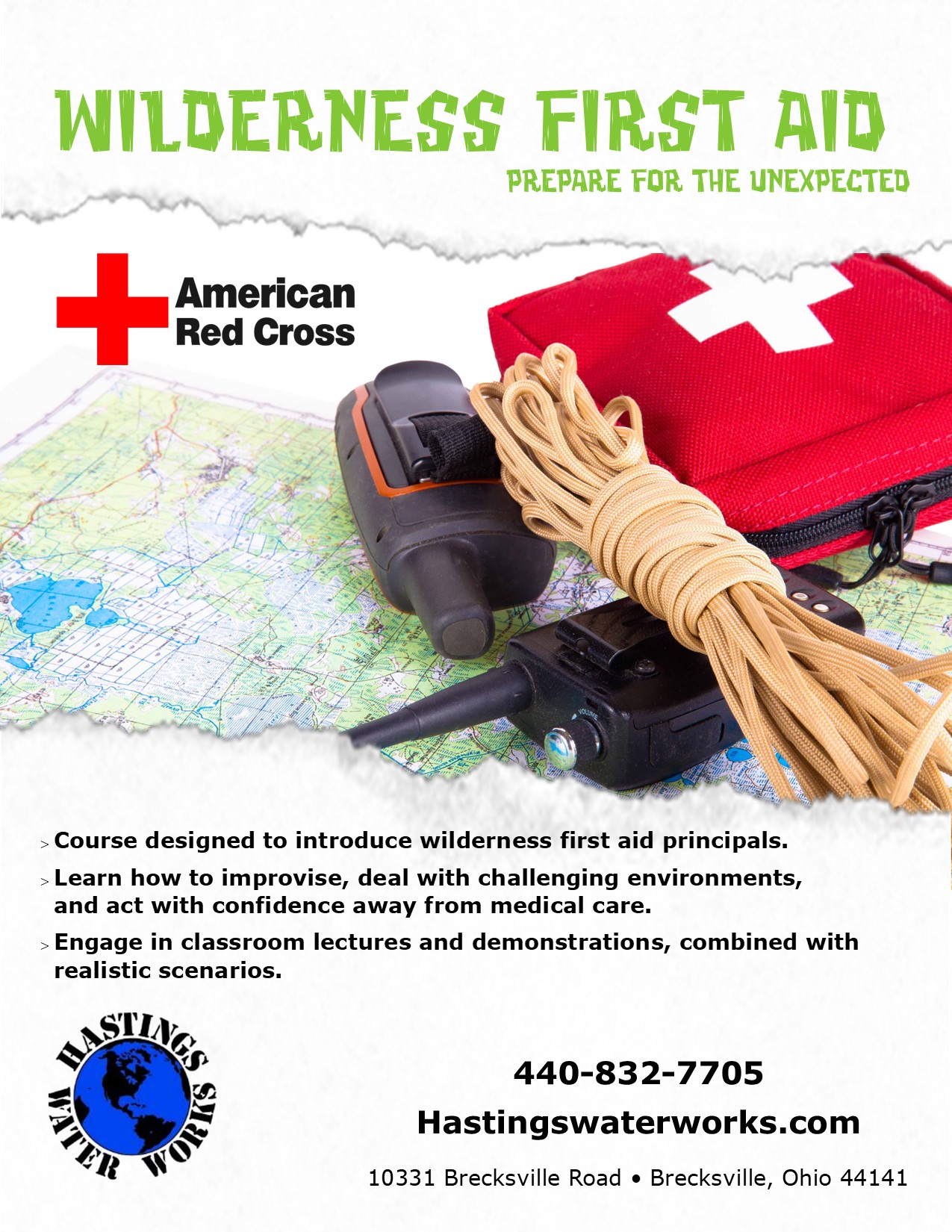 Copyright © Hastings Water Works.
All Rights Reserved. 
10331 Brecksville Rd. Brecksville, Oh 44141 | 440-832-7700 
Design by DaSh factor LLC