Course Description
Gives lifeguard candidates (minimum age 16) the skills and knowledge to prevent and respond to aquatic emergencies. This course contains activities to prepare candidates to recognize and respond to emergencies both in the water and on the surrounding deck.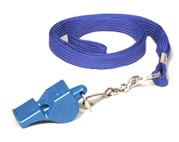 Requirements & Prerequisites
Students are required to attend all class dates and times listed for each specific class.
Students must arrive 10 minutes early to each scheduled class.
Students must complete a 300 yard swim, any combination of styles including: freestyle or breaststroke. At no time during the swim may a student stop or put their feet on the bottom of the pool. This is not a timed swim.
Students are required to swim 20 feet, preform a feet first surface dive to a depth of 8 feet, retrieve a 10 pound object, return to the surface with the object, swim back to the starting point and exit the pool without using steps or a ladder. Test must be completed in under 1 minute and 40 seconds without the use of googles.
Students must complete a 2 minute tread with their hands out of the water.
Items needed for class
Swimsuit, towel, goggles and swim cap if needed, extra change of clothing, pen or pencil, and notebook for notes
Breaks
Lunch Break: Lifeguards are welcome to bring a lunch or they will be given 30 minutes to get food and bring it back to the facility
We will also provide 5 & 10 minute breaks throughout the training
To learn more information about Lifeguard Training and How to Become a Lifeguard, call the office at:
Cleveland – 440-832-7705 (Office Hours: Monday – Friday, 8:00 AM to 5:00 PM)
Class Dates – Click Here