Lifeguard Instructor
The Lifeguard Instructor course is designed to train lifeguard instructor candidates to teach the basic-level American Red Cross Lifeguarding course. This is a blended learning course which consists of on-line and in-person learning.
Course Requirements & Info.
Must be 17 years old on or before class is over
Must have Basic American Red Cross Lifeguarding certification
Participants must attend ALL scheduled classes, no exceptions
32 hours Blended Learning (online) and in-person classes
2-year certification
Contact our office at (440) 832-7705 for class information.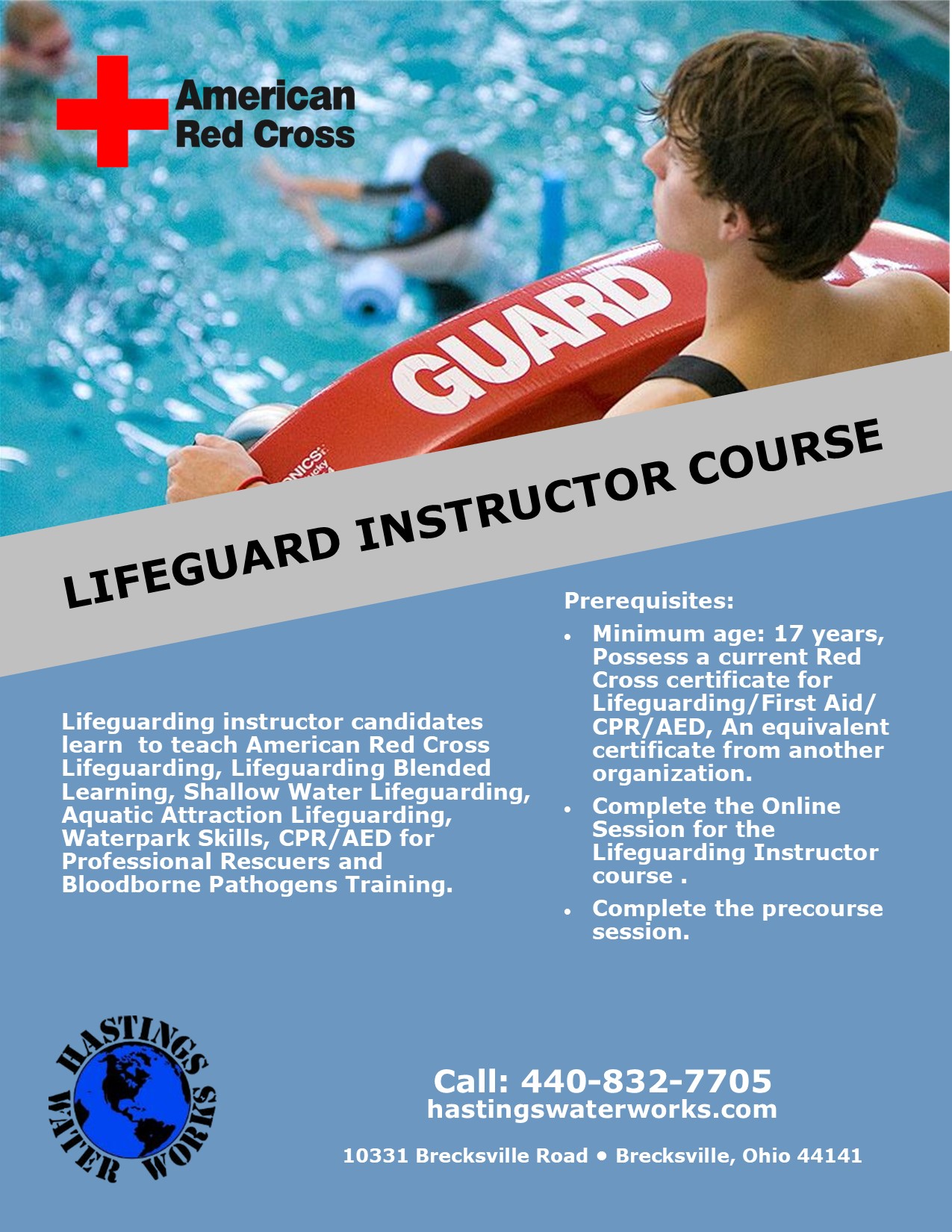 Copyright © Hastings Water Works.
All Rights Reserved. 
10331 Brecksville Rd. Brecksville, Oh 44141 | 440-832-7700 
Design by DaSh factor LLC