Basic Life Support (BLS)
The Basic Life Support (BLS) course provides participants with the knowledge and skills they need to assess, recognize, and care for patients who are experiencing respiratory arrest, cardiac arrest, airway obstruction and opioid overdose.
Course Requirements & Info.
Participants must attend ALL scheduled classes, no exceptions
4 hours Blended Learning (online) and in-person classes
2-year certification
This Course Intended For
Medical Personnel: Nurse Practitioners, Nurses, Doctors, Physician Assistants, or students entering the field
Public Personnel: AEMTs, EMTs Firefighters, Law Enforcement, EMRs or students entering the field
Contact our office at (440) 832-7705 for class information.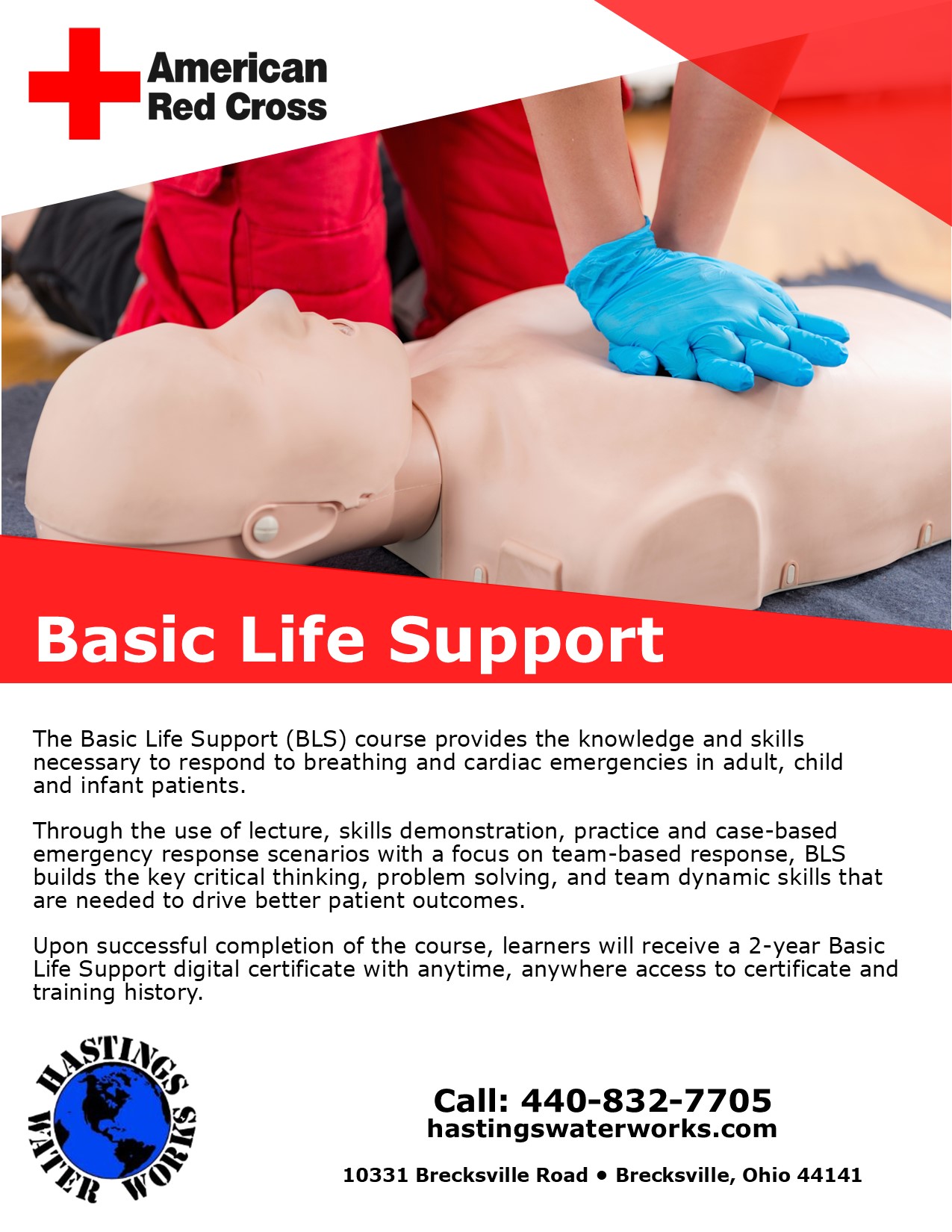 Copyright © Hastings Water Works.
All Rights Reserved. 
10331 Brecksville Rd. Brecksville, Oh 44141 | 440-832-7700 
Design by DaSh factor LLC